JCS are forever trying out alarm systems in-house before we sell them to customers. Above all, each of our products we recommend our alarms due to their reliability and quality.
Get in touch to find out more.
Enforcer V10
Keeping You
Safe
In the digital age we continue to demand products and services which are more in sync with our lifestyle. Products which allow us to stay connected all the time. Singularly the Enforcer V10 realises that opportunity.
The Enforcer V10 provides IP connectivity through the inbuilt WIFI modem and ProControl+ app. The ProControl+ App is available in two versions: on Android™ from the Google Play Store, and on iOS™ from the Apple App store.
Looking for a System for your Commercial Property?
All commercial jobs are bespoke. What we offer depends on the building and needs of the business.
We will only install recommended grade 2 listed security systems.
Alarm System Installations
We only install EN 50131 security graded products.
EN 50131 defines four grades of Intruder system, 4 being the highest.
How resilient the system is to attacks by intruders and other outside influences determines the grade
.
All components of the system receive a grade. This includes the control panel, motion detectors (PIRs) and signalling equipment.
Most installers will design a system using components of the same grade. Through experience we know it is sometimes appropriate to mix grades of components. For instance the system will then receive a grade of the lowest graded component.
Residential installations will need a Grade 1 or 2 with larger homes falling into Grade 3. Moreover, commercial premises will need a Grade 2 or 3 alarm system.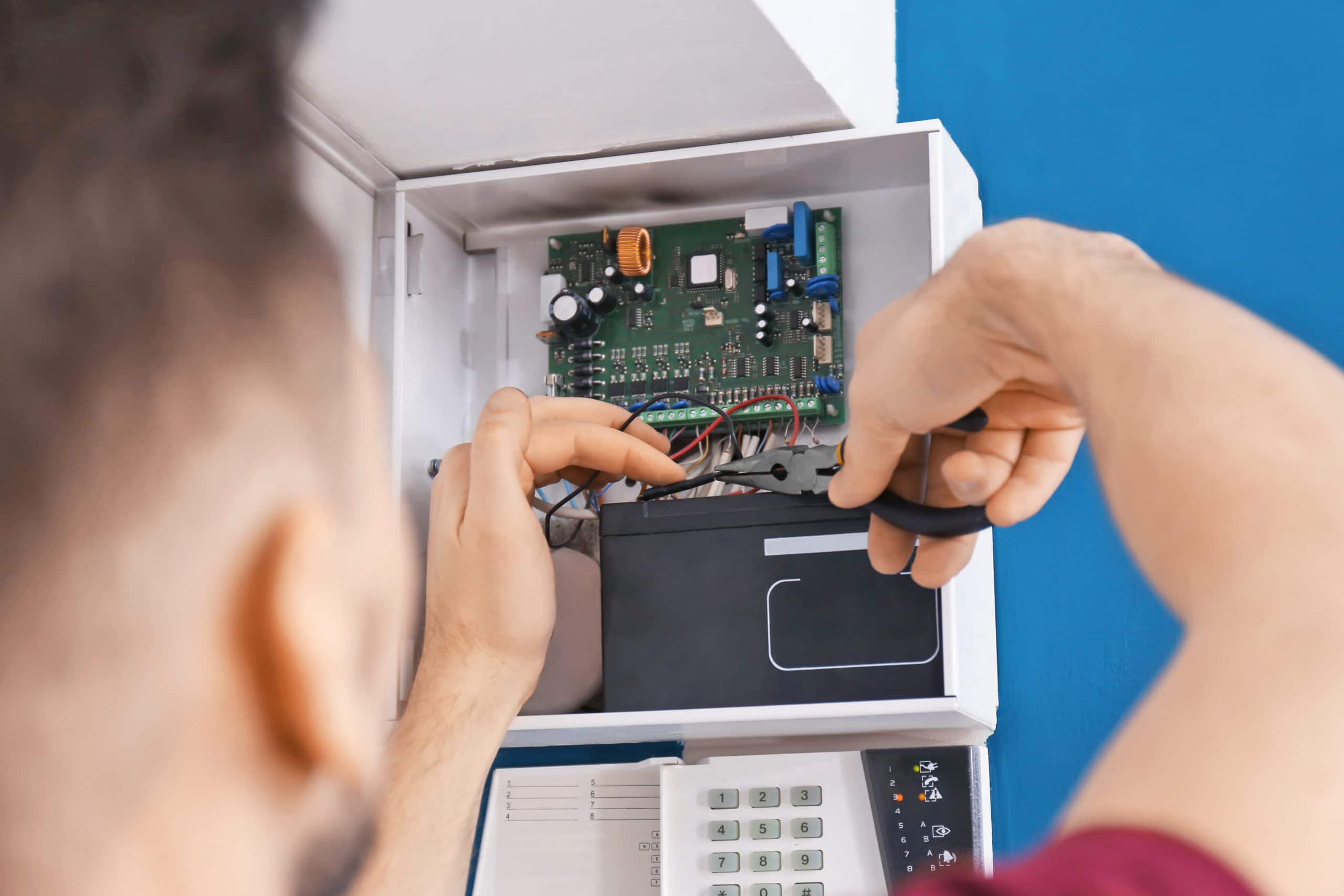 Alarm Systems