Whether they are coming in or going out, you can establish complete control with a Hikvision system from JCS.
If you have any questions about our access services get in touch
Take command of your access control with HIKVISION
Complete, end-to-end solutions – from cameras
to access controllers, from alarm relays to
IP architecture, from door locks to DVRs, and
more – have been meticulously engineered by
the world's largest R&D Development team in
the security industry. Hikvision's development
facilities lead the industry in advancing the
technology of every essential piece in an Access
Control system. And we're just getting started.
A complete access control system consists of an access controller, card reader, exit button, lock and software platform, along with any other needed accessories.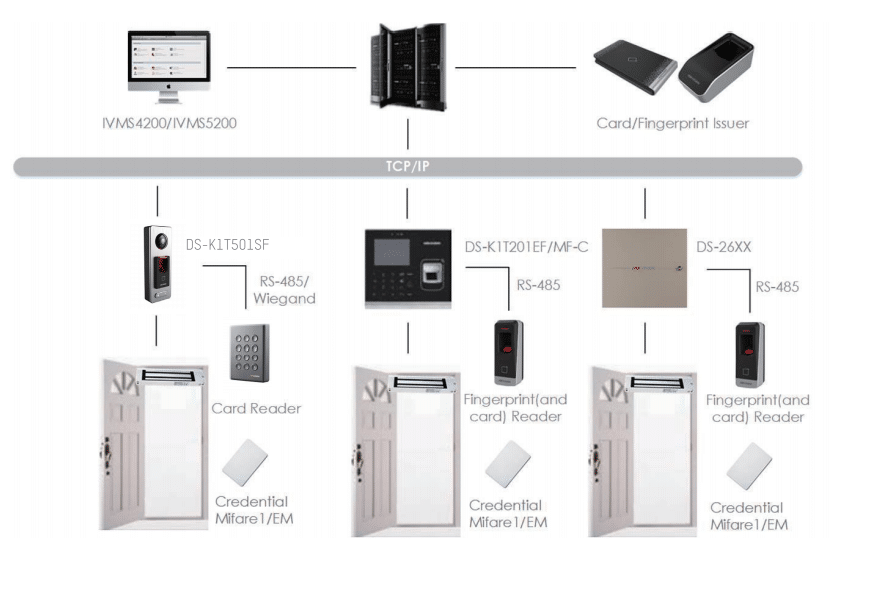 Leading a New Century for Biometric Identification in Access Control
Take Control with HIKVISION
The need for perimeter security, both indoor
and outdoor, grows every day.
Finding something interesting ?
GET BETTER RESULTS BY UPGRADING TODAY!
Access Control